The Lee Hyla Music Foundation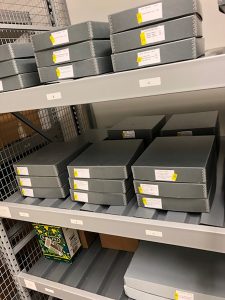 The Lee Hyla Music Foundation is an Illinois-registered 501(c)(3) non-profit corporation.
Our goal is twofold: Find a permanent home for the archive and to build an endowment that can serve to award grants to musicians who are preparing Lee's music for performance and/or recording.
All royalties from licensing, performance, and sales of published scores of Lee's music go directly toward this endowment.
 The Foundation oversees the Lee Hyla Music Archive.
The Lee Hyla Music Archive houses Lee's entire life's work: Complete original hand-written manuscripts; sketches, working tapes; correspondence, documents, photos, notes–professional and personal: everything. The archive is completely catalogued and is temporarily housed in a secure, climate-controlled, accessible space at MANA Contemporary, Chicago.
The archive is accessible for consultation by appointment via inquiry through this website.
As of June 6, 2019–five years out from Lee's death–we are working on the logistics of accepting donations and requests for funding via this website, so please stay tuned!
For updates regarding the Hyla archive project, subscribe via this website.